MTD is being introduced for businesses earning over the current VAT threshold (£85,000). Making tax Digital is the governments plan to help make tax submission more efficient, accurate and easier for UK taxpayers to manage. VAT registered businesses will be required to record all of their bookkeeping digitally and to submit their VAT returns using an MTD software instead of through the HMRC portal.
When should I start submitting MTD?
Businesses affected by MTD will have to start submitting via MTD-compatible software after 1st April 2019. Accounting periods before this date will not fall under MTD.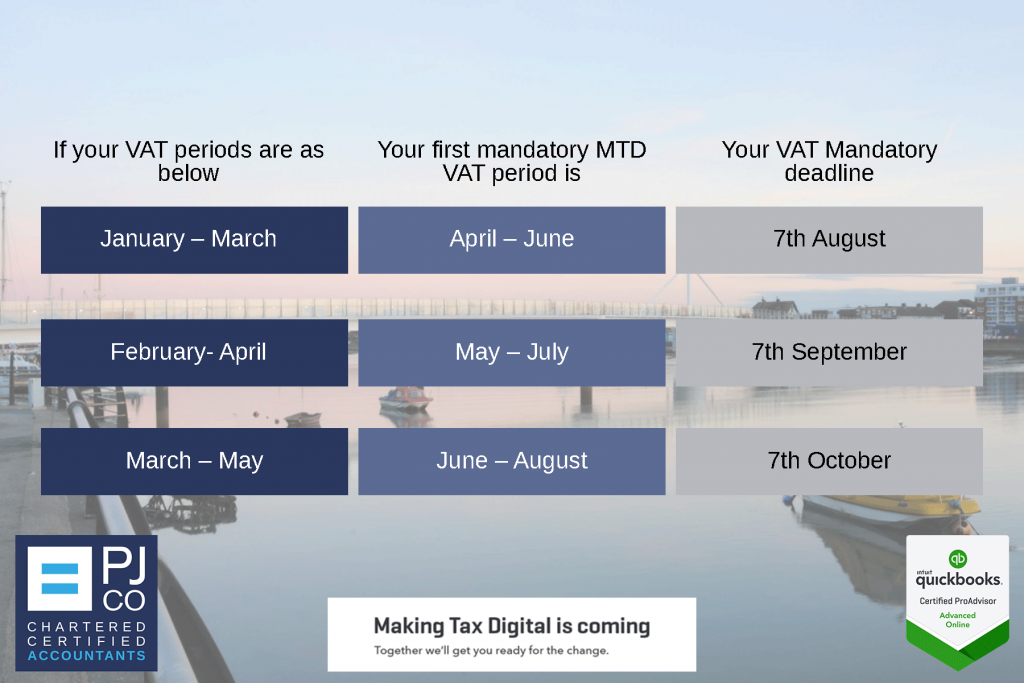 Can I still use spreadsheets?
Spreadsheets can still be used but a Bridging software will be needed to transfer the data electronically to the HMRC system.
Does HMRC get access to my spreadsheet?
HMRC will only be able to see the 9 summary boxes you submit on the VAT return.
The Benefits of digital:
Access to tax information in one place, you won't have to wait until the end of the tax year.
Able to plan and budget efficiently
Real-time viewing of the business's tax records
Ability to collaborate with your accountant online
Thankfully, we are here to help advise you with your transition to MTD. We have everything you need to become MTD compliant, with minimal disruption to your business. Whether that's planning for the switch-over, upgrading your software or providing training, we will get you ready for the change.