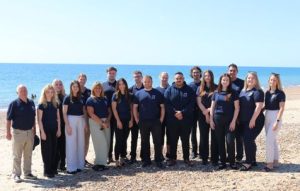 At PJCO  we understand that our success is directly tied to yours. That's why we continue to develop and train our ACCA qualified accountants to provide top-notch business, accounting, and tax services. Our team specialises in cloud-based business apps and utilizes QuickBooks online back-office accounting to make your business more efficient and profitable. We're here to assist small business owners with any problem that comes their way and have a vast network of professionals to call upon when needed. Let our young and approachable graduate ACCA trainees guide you through the maze of tax and business legislation with ease. In addition to general accountancy services, we also offer business development and specialist tax services. Contact us today to see how we can help your business thrive.
Our philosophy is always to do our utmost to…
Provide friendly, courteous and efficient service;
Always exceed your expectations;
Listen to what YOU are saying;
Communicate with you quickly and fully;
Never surprise you with bills you're not expecting;
Be honest, truthful and upfront with you at all times;
Aim for you to pay the least amount of tax payable within the law;
Provide pro-active business advice wherever possible.
You can receive a very broad range of services and we are familiar with business clients from startups to SME businesses covering many sectors including…
Professional services;
Retail;
Construction;
Property rental and development;
Hotels and tourism
Transport;
Information Technology;
Design and Marketing;
Service businesses.
We appreciate that we may not be the right firm for all clients and not all clients might be right for us, but if you would like to see if we can work together then we would be more than happy to have the opportunity of meeting with you.
We hope to get that opportunity.
Contact