Community

At PJCO we believe in supporting charities and good causes operating in our community. For every NEW client that joins us in 2019, we will be donating 1 hour of FREE expert QuickBooks Online training and support to one of our partner organisations. 
Our first partner charity is called ESTEEM, a local youth-led charity for young adults aged 14-26, helping them get into Education, Employment or Training. This month we gained 2 new clients, so 2 hours of QuickBooks training will be donated to them.
---
Making Tax Digital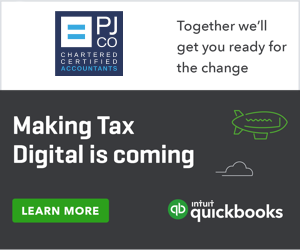 Making tax Digital for VAT starts on April 1st. Under MTD you must keep all your VAT records in a digital format and submit the VAT return through MTD-compliant software.
PJCO are QuickBooks UK firm of the Future and we are ready to help you transition into the tax new year by holding Making Tax Digital seminars 9:30-11:30, starting 6th February and every fortnight after.
---
QuickBooks Connect 

We will be attending QuickBooks Connect London and Emily Mockett our Cloud manager will speaking as part of the Apps panel.
Take a moment to read Rowan's blog about taking security deposits in QuickBooks Online
https://peterjarman.com/?p=2980&preview=true