Zapier is an online workflow automation tool that allows you to connect your apps and services together. You can connect two or more apps together with an "If X happens, do Y" structure, to automate repetitive tasks that currently cannot be automated due to lack of integration ability between the two apps. This is where Zapier comes in. This can be done without any coding experience or relying on expensive developers to build an integration, it is designed to be as easy to use as possible.
So what is a Zap? A Zap is an automated workflow between your connected apps and services. Each Zap consists of a trigger and an action (or multiple actions depending on the trigger). A trigger is an event that starts the Zap, for example, you want to create a QuickBooks online sales receipt when a payment is taken, and the trigger to be the payment. An action is an event that the Zap performs after it is triggered, so the action will be the resulting sales receipt.
If you are using the paid version, you can add as many steps to a Zap as you want. You can also create a name for your Zap and add a note so you don't forget what it does or how it works. This last part is useful for anyone who intends to share Zaps with other colleagues.
Once a Zap is created, it will run the action every time the trigger events occurs. For example, if you wish to integrate Stripe with QuickBooks Online, the following example can be one way of doing so:
Trigger: A new Stripe charge is processed.
Action:
A QuickBooks Online customer is found or created.
A new sales receipt is issued in their name.
This is just one example of a Zap. You can choose any number of apps and software to work together in ways that will improve your workflow.
It's easy to create simple Zaps of your own, and Zapier will check that all the actions are working before you publish them. Created either from scratch or from using the provided templates, they can be customised if you wish, named and then switched on. Once the Zap is triggered, the action will always be performed automatically.
If you would like to find out any more about Zapier and how it can allow you to integrate your apps and services more effectively then please get in touch with us at PJCO Chartered Certified Accountants. My email address can be found below.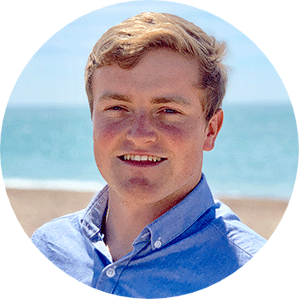 Email:
Contact
You may also like…
Using classes in QuickBooks
Dext commerce
QuickBooks CIS update
Taking security deposits in QuickBooks
Tracking stock in QuickBooks
Tracking profitability in QuickBooks