Tracking Employee Time in QuickBooks
Many businesses need to track their employees' time, whether that's to manage how time is spent, or how to pay them accordingly. This can be calculated and kept within QuickBooks by creating timesheets.
To do this, use the 'New' button to create a weekly timesheet, and select an employee in the Name drop-down list.
If the time will need to be billed or tracked against a customer/job, you should choose a customer and class and enter the hours worked on this job for each day of the week. This should be repeated for each customer until all the time for the week has been entered onto this timesheet.

Using this method of time tracking allows you to get reliable data on jobs in your workflow. You can view how much of their time employees have put into each job, and how much this is costing the business according to the hourly cost rate entered for each employee. To see a breakdown of this, click into the project in mind from the 'Projects' tab in QuickBooks where you will see an option to view 'Time Activity'. This will show a breakdown of hours worked for each employee and the total cost. Using this tool in QuickBooks is very helpful when drawing up profitability reports for projects, as you are able to see how accurate invoicing is compared to hours worked on each job, allowing you to amend charges, and therefore improve profit where possible.
If you want to get the most out of your QuickBooks account, you can book a training session with a member of our Cloud Management Team.
Contact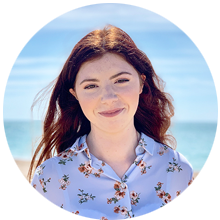 You may also like…
Using tags in QuickBooks
Tracking stock in QuickBooks
Reconciling an account in QuickBooks
QuickBooks banking tab
Taking a security deposit QB
CIS QuickBooks Update