In QuickBooks Online, transactions can be tracked using a new feature called "Tags"
Tags are personalised labels that allow you to track how your money is being used. These tags can be added to transactions such as invoices, expenses, and bills to help you analyse where your money is being spent. If this feature doesn't appear in your QuickBooks, you will need to turn it on using the settings cog > QuickBooks labs > turn the Tags feature on.
Tags can also be placed into groups, which is helpful when you would like to look at transactions being used for more than one department of the business. For example, you can create groups for different types of jobs, project managers, events, and any other feature that you feel is important to your business in which you would like deeper insights on. This grouping feature is also beneficial for those who would like to add more than one tag to a transaction, as only one tag per group can be allocated at a time. To run reports on Tags, these groups are needed. To start creating groups go to the Tags section > New > Tag group (or select Tag if you believe that groups aren't for you. If you do this, you will have to look at individual transactions to see how they are tagged, instead of running a report).
From the screen that appears, you can create a Tag group and assign this a colour. Once you have named the group, you can add multiple tags into the group, and can save and close the screen.
Now that new tag groups have been created, you can start adding these to your transactions. To do this, just enter the tag name in the "Tags" section of the bill, invoice or expense.
If you would like to add a tag to the transaction that hasn't already been set up, you can add it from this section.
To get insights from these Tags once they have been allocated to your transactions, you will need to go into the Tags section from the Banking menu and find the desired Tags group you would like to view a report on. To do this, select the action dropdown, and run report. This will show all money in and out of the business for this tag group.
'Tags' is a feature great for those that would like to track transactions in their business, but don't want it to be overly complicated. 'Tags' are similar to the Classes feature as they are both a way of tracking the business, however, Tags are simpler as they will only track on a transaction level and don't include journals or transfers. This makes it a quick and easy option to view transactions for the field you would like to track.
If you would like more information on QuickBooks and its related apps, you can contact our Cloud services team melitta@peterjarman.com or book a call with us below!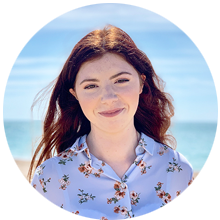 You may also like…
Time tracking in QB
Reconciling an account in QB
Tracking Stock in QB
QuickBooks banking tab
Taking security deposits in QB
CIS update QuickBooks
QuickBooks mobile apps