Tracking Stock in QuickBooks:
One of the many features on QuickBooks Online Plus is the ability of tracking stock. This is helpful for those who need to track the level of stock in their inventory. Using this feature allows users to be alerted when a stock reaches low capacity, track storage levels, and gain insights on what is bought and sold to customers.
Stock tracking can be easily turned on in QuickBooks by clicking the Settings cog > Account and Settings > Sales > Edit icon in Products and Services section > Turn on 'Show Product/Service column on sales forms' > Turn on 'Track quantity and price/rate' and 'Track stock quantity on hand' > click save and you will be ready to get started!
To add the stock items you want to track, open the Products and Services tab in Sales. Select 'New' (this may also appear as 'Add a product or service') > 'Stock'. From here, you can add the stock name, SKU, and category for the stock you would like to track. Using categories helps group these stock items together, making it easier to locate products, so would be ideal if there are quite a lot of products within the business. If you have already been tracking products outside of QuickBooks, this can also be imported using a spreadsheet. In this screen, you should also make sure the initial quantity on hand is correct as of the date you would like to start tracking the stock. If you wish to get alerted when stock is low, enter a Low stock alert figure. In the Stock asset account drop-down, select 'Stock Asset'. Next, fill in the description with what you'd like to appear on invoices, select the account used for sales as the Income account, allocate the correct tax rate, add the product's cost, select 'Cost of Sales' for the Expense account, and a preferred supplier.
It is also a possibility to add other forms of stock, as stock items are just products that can be sold and tracked. Adding service items (services sold to customers), non-stock items (stock items that aren't tracked as stock), and bundles (groups of multiple products) means that these will still be kept in QuickBooks, but quantity can't be tracked.
Once all the stock items have been set up, QuickBooks is able to start tracking items. This can be done by creating invoices and sales receipts, in which the quantity of stock on hand will be reduced accordingly to the amount entered on the transaction. Checking the quantity when raising an invoice is also a feature of this stock tracking process – just hover the mouse over the quantity entered on the invoice for more details. Once the stock is getting low, QuickBooks will send a notification letting you know it's time to reorder. You can complete this order in QuickBooks, which means you are also able to track what has been ordered. Reports are also available from where you can view bestsellers, what's on hand, the cost of items, and what's still on order. Using the stock tracking feature in QuickBooks helps businesses manage product levels with ease and simplicity, making it a viable option for those considering tracking stock.
If you would like more information on QuickBooks and its related apps, you can contact our Cloud services team melitta@peterjarman.com or book a call with us below!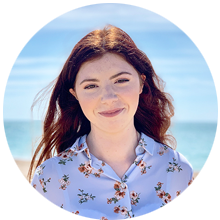 You may also like…
Time tracking in QuickBooks
Reconciling an account in QuickBooks
CIS update QuickBooks
Tracking stock with QuickBooks
QuickBooks banking tab
Taking security deposits in QuickBooks
Which QuickBooks is right for me?